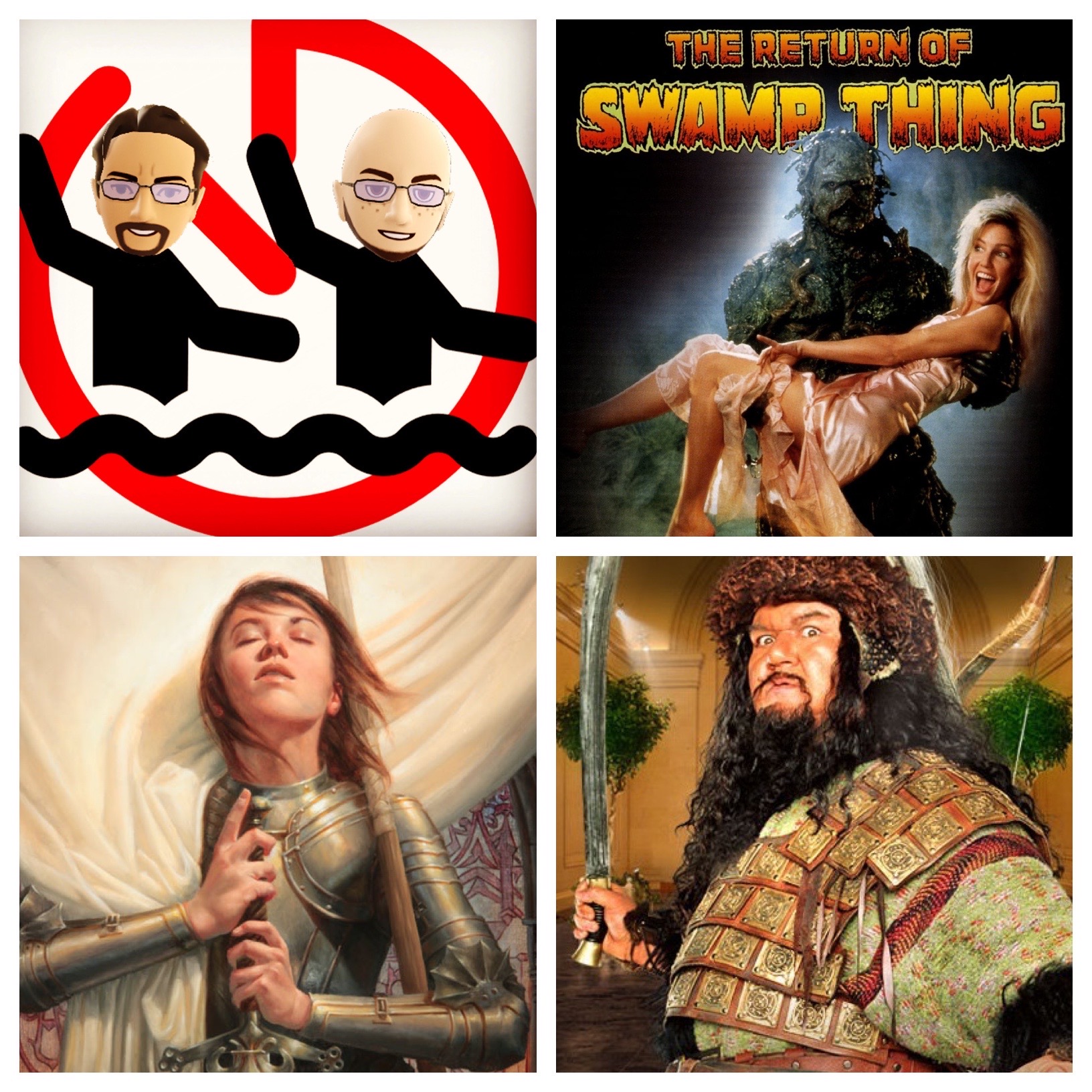 Welcome to Episode 4 of the second season on the Gene Pool Variety Hour! We appreciate you jumping in with us!
In this episode, Sean gets up on his high horse and gives the low down on Joaquin Phoenix's Joker. Yeah, I know it's late, but at least this is a review from a psychologist's point of view! Connor decides to mix it up and pushes us into Superfight for not one, but two epic battles! Attila the Hun, Lizzy Borden, and George S. Patton oh my! And we learn the Joan of Arc apparently hates puppies! Finally, we review - as best we can - the 1989 movie The Return of the Swamp Thing! Apparently Zac Snyder doesn't own the market on bad DC comics adaptation movies! And Heather Locklear, bad actress. Who knew?!  
There are also discussions of buying cars, Sportsball, Winona Ryder, and Deadpool's baby legs. And several other chickens. 
As always, thanks for listening, and hit us up on twitter for your thoughts on the episodes or winners of the Superfight battles! And if you want to fight us on Swamp Thing.... bring it!
You can find us all over the place. We know all the Twitters! Gene Pool Variety Hour on Twitter at @GPVarietyHour...
Sean:
Connor: