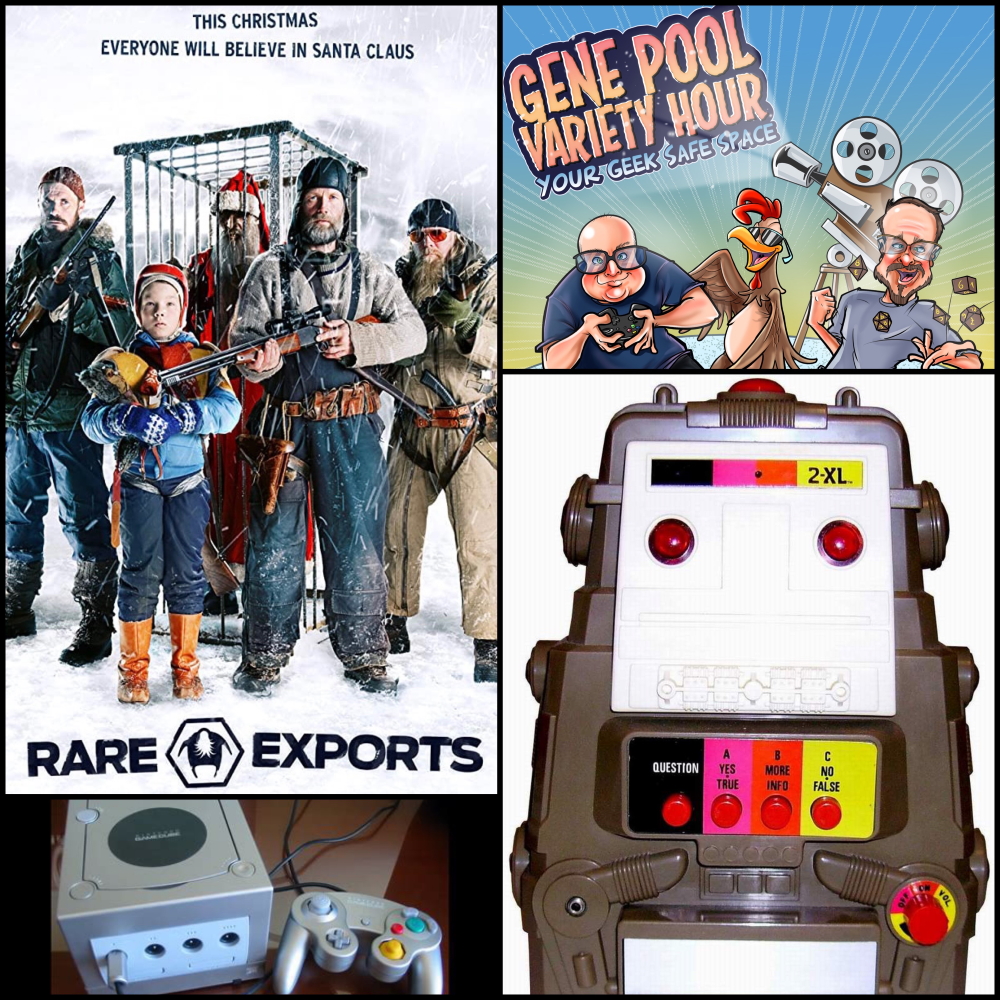 The Geek Question of the Week is: What toy or present from Christmas past do you wish you had again? Obviously, Sean has more years to pull from, but fun memories!  
In our Roll for Credits segment, we discuss the 2010 quirky Christmas twist on the myth of Santa,  Rare Exports! Apparently Santa was the naughty one all along! Sheesh!  
And as always, geekery, video games, and chickens.  
One note: since Sean will be moving and starting a new job soon, this will be the last episode for a few weeks as he gets moved and settled in to his new place in Ohio. See you in 2022!
Thanks for listening, and make sure to give us a 5-star review on your favorite podcasting service! Come watch a livestream of the podcast every MONDAY at 8:00 pm EDT at https://www.twitch.tv/genepoolvarietyhour! Sean also streams old guys gaming on Fridays starting at 10:00pm.  Hope to see you there! Oh, and we know all the Twitters!
Gene Pool Variety Hour on Twitter at @GPVarietyHour...
Sean:
Connor: