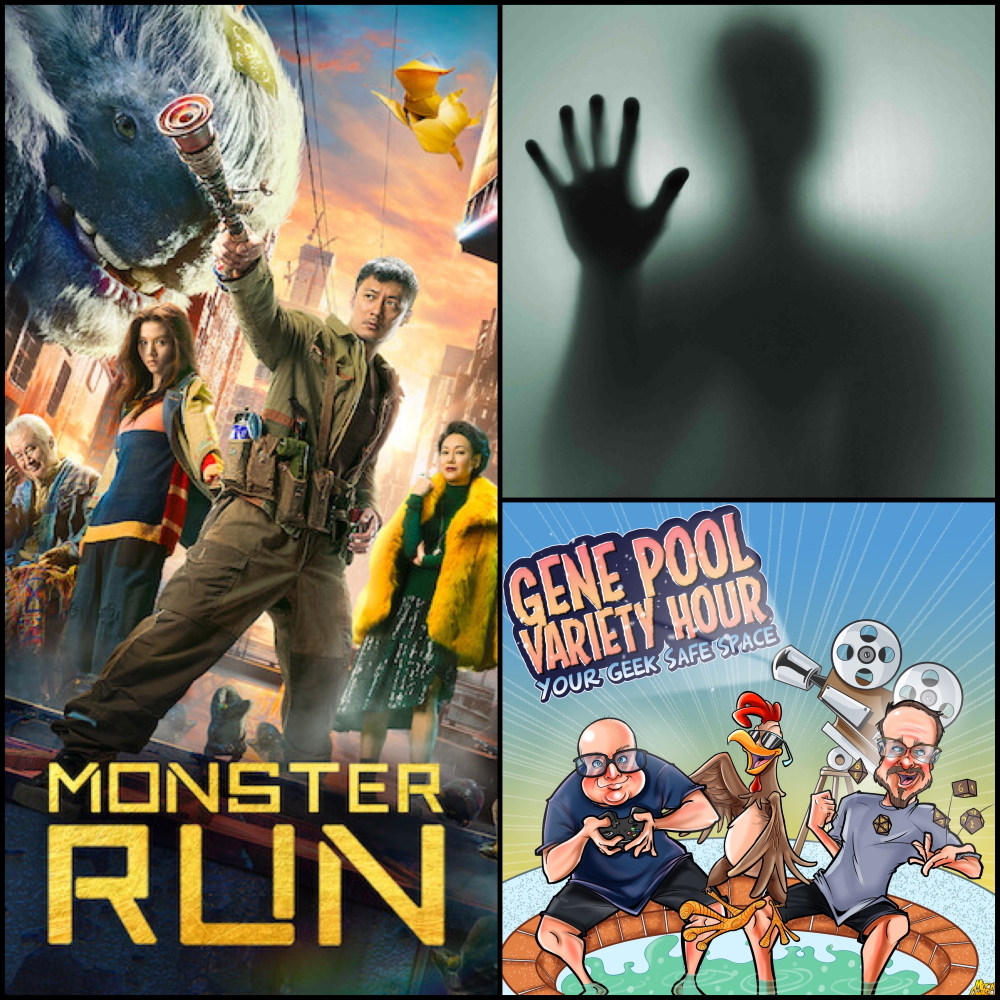 The Geek Question of the Week was pretty simple and straightforward:  Do you believe in the supernatural? Ok, well, that was pretty broad. See where we go with it. 
In our Roll for Credits segment, we take a look at the 2020 fantasy adventure movie straight outta China... Monster Run. I think it is like looking at the Dark Side of Pokemon, but Connor vehemently disagrees. Don't be dissin' on his balls!  
And as always, geekery, video games, and chickens. Lots of chickens.  
Thanks for listening, and make sure to give us a 5-star review on your favorite podcasting service! Come watch a livestream of the podcast every Monday at 7:00 pm EDT at https://www.twitch.tv/genepoolvarietyhour! Join us Saturday mornings on twitch at 8:00 am for Gamepassin' Through, where we pick random Gamepass games and play through them. Hope to see you there! Oh, and we know all the Twitters!
Gene Pool Variety Hour on Twitter at @GPVarietyHour...
Sean:
Connor: