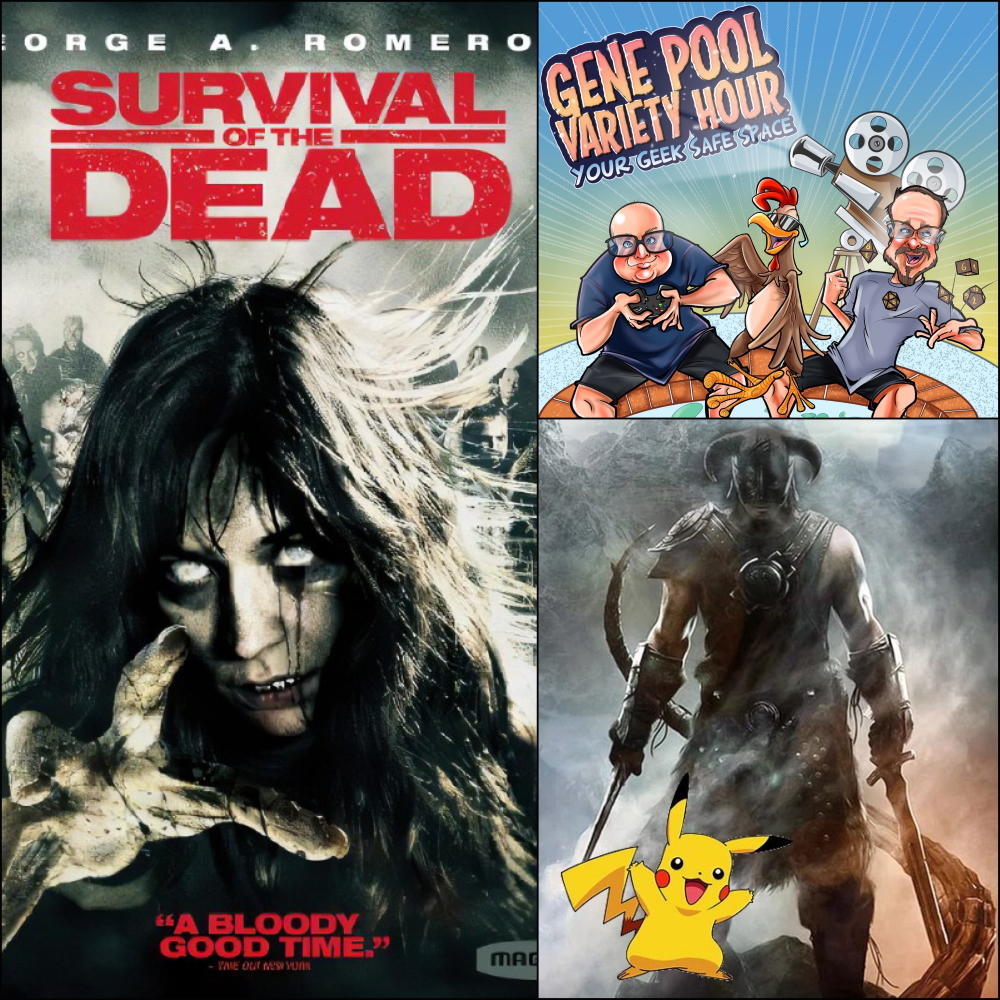 Check out our recorded livestreams over at https://youtube.com/channel/UCIio-XgcbsKcdPRaljufXYQ!
Welcome to Episode 65: Zombie Family Feud!
The Geek Question of the Week is: If you died and were reincarnated in any fantasy world but had all the knowledge from your previous life, what would become your main goal in this world and why? Wow. Wide open one there, Quillmeister. This was an interesting one.
In our Roll for Credits segment, we review the 2009 zombie flick from George A. Romero,  Survival of the Dead! Irish cowboy redneck family feud on an island off Delaware in the middle of a zombie outbreak. Um, what?  
And as always, geekery, video games, and chickens.  
Thanks for listening, and make sure to give us a 5-star review on your favorite podcasting service! Come watch a livestream of the podcast every Friday at 8:00 pm EDT at https://www.twitch.tv/genepoolvarietyhour! Sean also streams old guys gaming after the podcast starting at 10:00pm after the podcast stream.  Hope to see you there! Oh, and we know all the Twitters!
Gene Pool Variety Hour on Twitter at @GPVarietyHour...
Sean:
Connor: