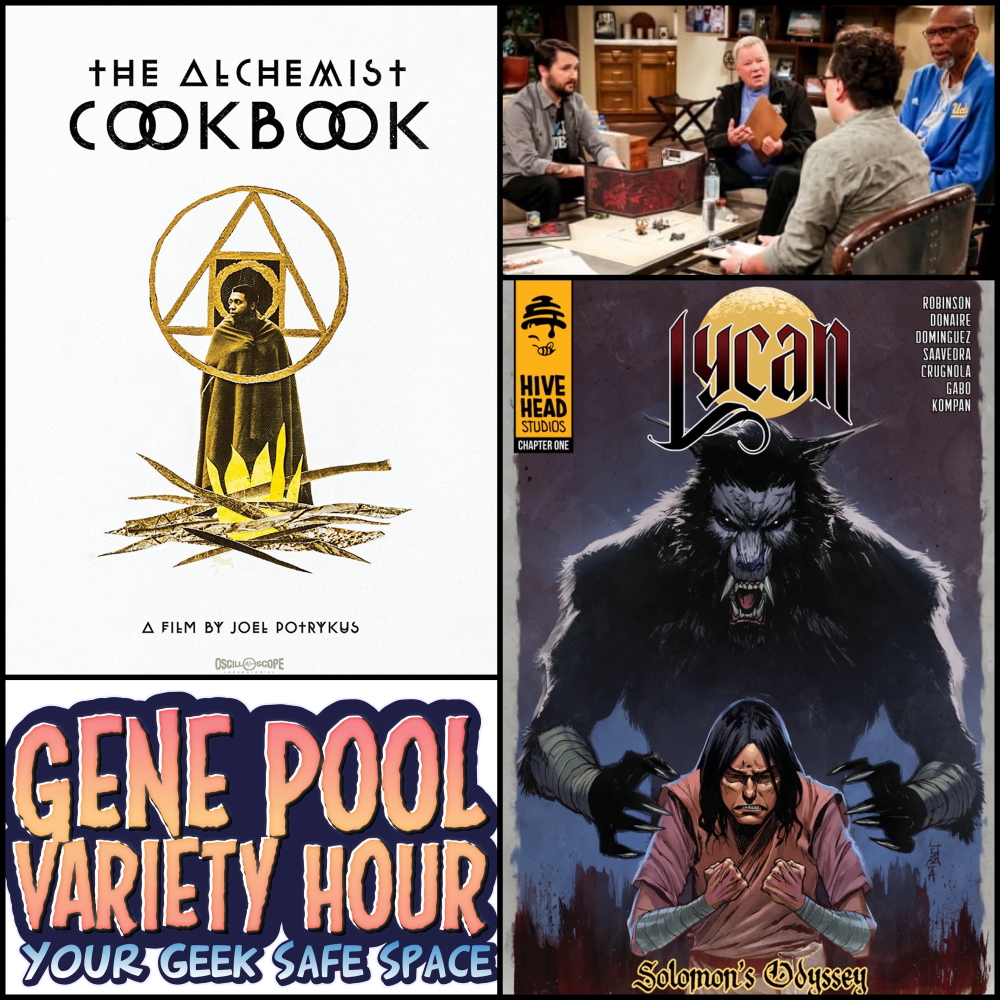 Check out our recorded livestreams over at https://youtube.com/channel/UCIio-XgcbsKcdPRaljufXYQ!
Welcome to Episode 64: What Did We Just Watch?!
This week we are joined by Dennis from Botched! A D&D Podcast to talk about his upcoming comic project, Lycan: Solomon's Odyssey, about the world's first werewolf! It has been fully funded on Kickstarter and is complete! Come hear about this awesome project and head over to https://www.hiveheadstudios.com to get in on it and get your issue!
The Geek Question of the Week is: If you could be the DM for a D&D party of celebrities, what celebrities would you have in your party and what kind of character would they play? This was a fun one and it was certainly cool for Dennis to chime in with his ideas.  
In our Roll for Credits segment, we review the 2016 "comedy horror" movie,  The Alchemist Cookbook! What in the world did we just watch?! It was neither comedy NOR horror. Oof!  
And as always, geekery, video games, and chickens.  
Thanks for listening, and make sure to give us a 5-star review on your favorite podcasting service! Come watch a livestream of the podcast every Friday at 8:00 pm EDT at https://www.twitch.tv/genepoolvarietyhour! Sean also streams old guys gaming after the podcast starting at 10:00pm after the podcast stream.  Hope to see you there! Oh, and we know all the Twitters!
Gene Pool Variety Hour on Twitter at @GPVarietyHour...
Sean:
Connor: