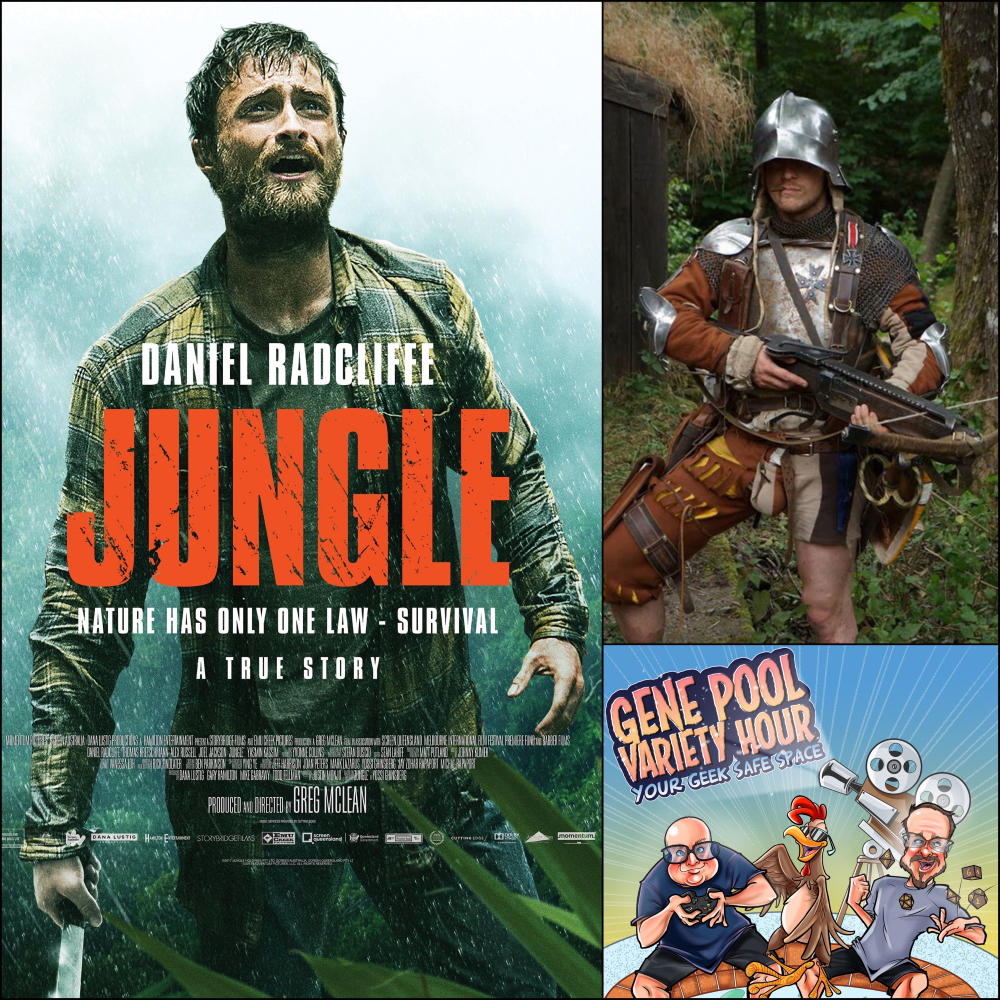 Check out our recorded livestreams over at https://youtube.com/channel/UCIio-XgcbsKcdPRaljufXYQ!
Welcome to Episode 61: Welcome to the Jungle!
We're back at it after a week off for... DRAGONCON!
DragonCon was a smaller and different experience than years past because of COVID, but it was still great to see everyone! Oh, and I apparently was the ONLY one in the podcasting circles to actually GET COVID while there, even though fully vaxxed and masked! Ugh! But the show must go on!
This week's Geek Question of the Week is: If you were lost and alone in the jungle, what fictional item would you want to have with you to help you survive and escape?  
In our Roll for Credits segment, we review the 2017 true story of survival, Jungle, starring Daniel Radcliffe as Yossi Ghinsberg, a man lost and alone in the Bolivian jungle for 17 days! Fascinating story. I love movies based on true events! 
And as always, geekery, video games, and chickens.  
Thanks for listening, and make sure to give us a 5-star review on your favorite podcasting service! Come watch a livestream of the podcast every Friday at 8:00 pm EST at https://www.twitch.tv/genepoolvarietyhour! Sean also streams old guys gaming after the podcast starting at 10:00pm after the podcast stream.  Hope to see you there! Oh, and we know all the Twitters!
Gene Pool Variety Hour on Twitter at @GPVarietyHour...
Sean:
Connor: