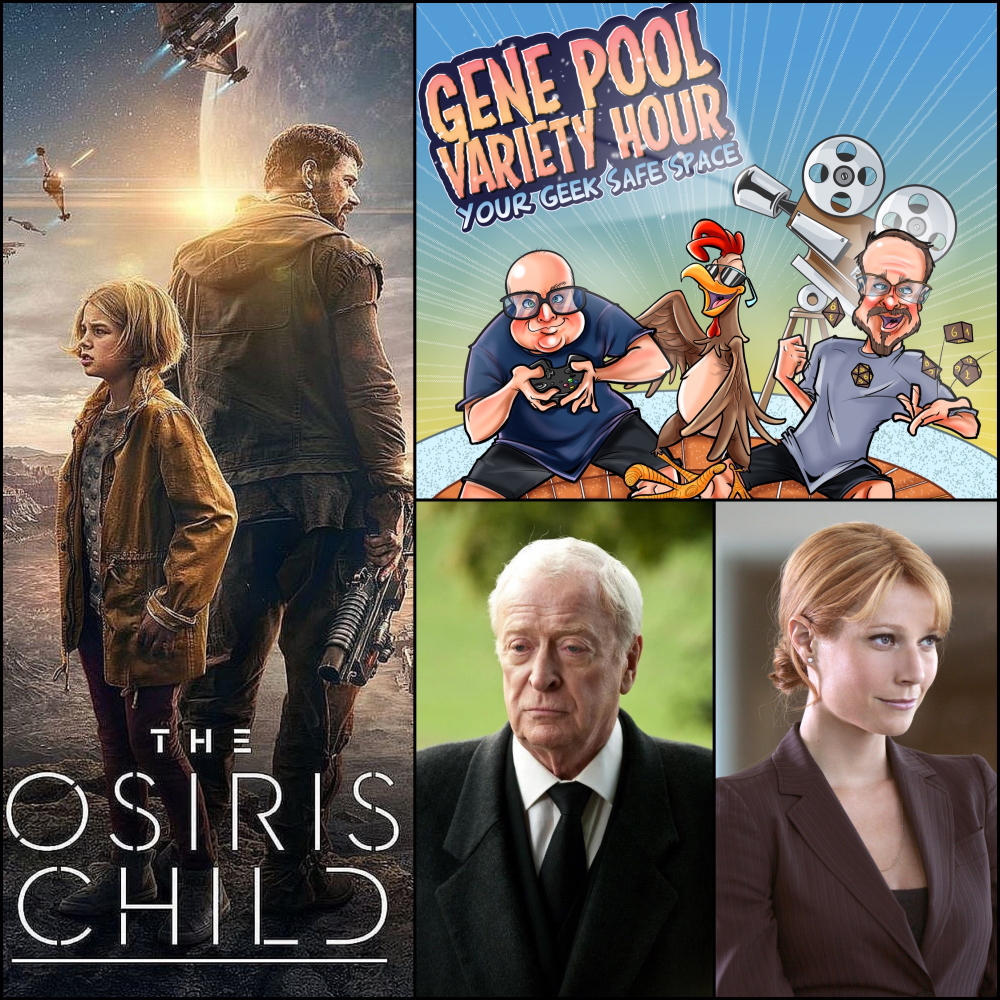 Check out our recorded livestreams over at https://youtube.com/channel/UCIio-XgcbsKcdPRaljufXYQ!
Reunited and it feels so good! Welcome to Episode 60!
We've been gone for almost a month so it was so good to get back in the swing of things!
This week's Geek Question of the Day is: If you could be the personal assistant for either Bruce Wayne or Tony Stark, who would you pick and why?  We ended up at the same place but for completely different reasons!
In our Roll for Credits segment, we review the 2017 sci-fi flick, The Osiris Child! A monster-fighting, survival, buddy action flick set in space! Did they bite off more than they could chew? Come on in and see what we think! 
And as always, geekery, video games, and chickens.  
Thanks for listening, and hit us up on Twitter for your thoughts on the episode! Come watch a livestream of the podcast every Friday at 8:00 pm EST at https://www.twitch.tv/genepoolvarietyhour! Sean also streams old guys gaming after the podcast starting at 10:00pm after the podcast stream.  Hope to see you there! Oh, and we know all the Twitters!
Gene Pool Variety Hour on Twitter at @GPVarietyHour...
Sean:
Connor: