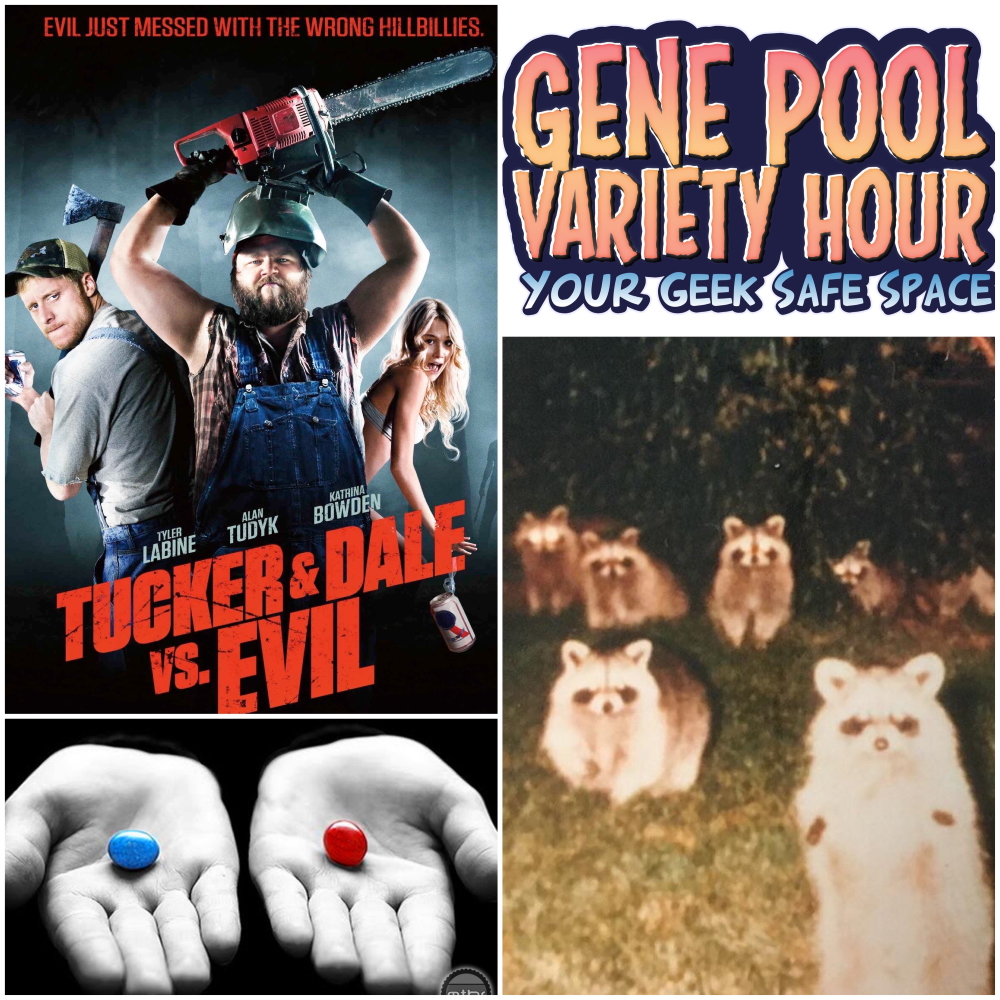 Check out our recorded livestreams over at https://youtube.com/channel/UCIio-XgcbsKcdPRaljufXYQ!
Welcome to Episode 55: Hillbillies and Raccoons
Sean starts off the episode with a story about raccoons, Payday candy bars, and psychological harassment through the night during his recent camping trip.
This week's Geek Question of the Day is: What would you do if you found out that our world was actually a simulation? Are we talking Matrix, Groundhog Day, or Truman Show here? Come on in and listen!
In our Roll for Credits segment, we review the 2010 hilarious twist on the "camper serial kill movie", Tucker and Dale vs Evil! I can't believe it took me this long to see this movie! 
And as always, geekery, video games, and chickens.  
Thanks for listening, and hit us up on Twitter for your thoughts on the episode! Come watch a livestream of the podcast every Friday at 8:00 pm EST at https://www.twitch.tv/genepoolvarietyhour! Sean also streams old guys gaming after the podcast starting at 10:00pm after the podcast stream.  Hope to see you there! Oh, and we know all the Twitters!
Gene Pool Variety Hour on Twitter at @GPVarietyHour...
Sean:
Connor: