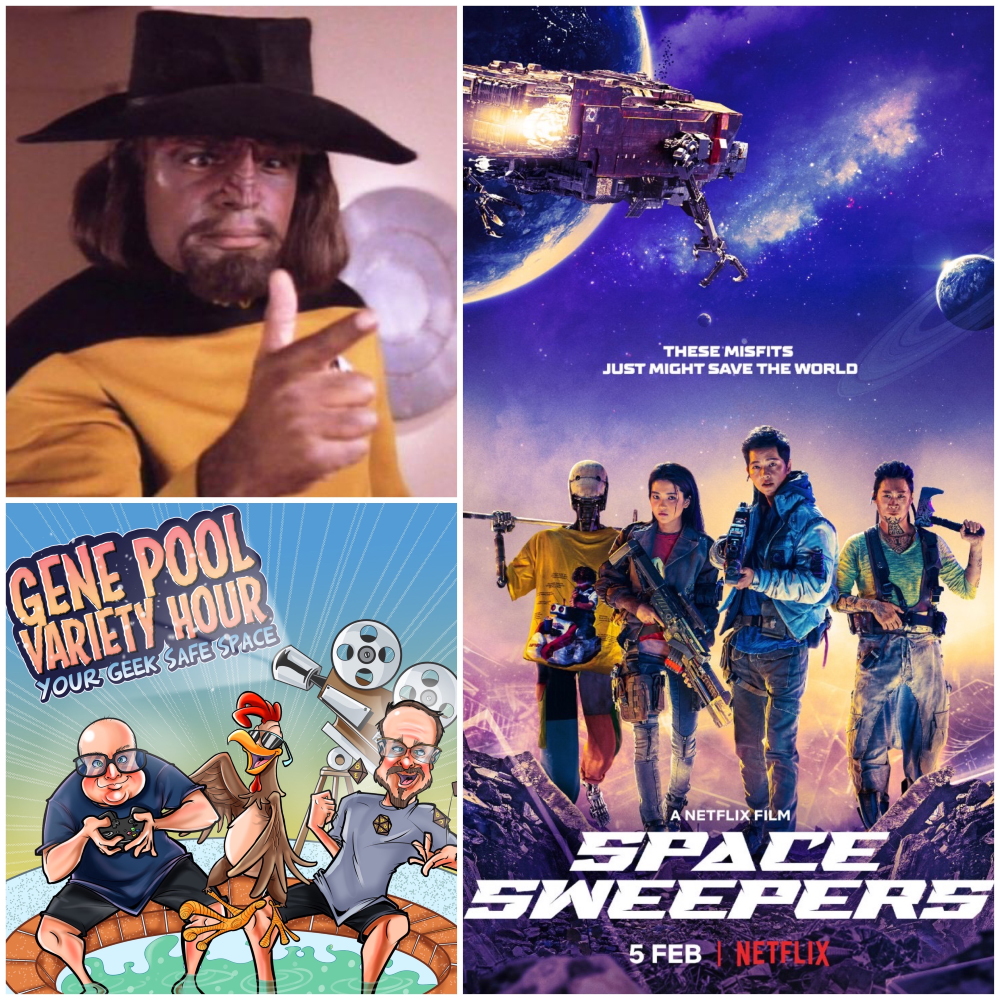 Check out our recorded livestreams over at https://youtube.com/channel/UCIio-XgcbsKcdPRaljufXYQ!
Welcome to Episode 53: Space Sweepers!
This week's Geek Question of the Day is: What classic sci-fi movie trope would you want to be, and which one do you think you'd actually be? 
In our Roll for Credits segment, we review the quirky, multilingual 2021 Korean sci-fi flick, Space Sweepers! Move over K-2SO, there's a new favorite robot in space! BUBS FTW!
And as always, geekery, video games, and chickens.  
Thanks for listening, and hit us up on Twitter for your thoughts on the episode! Come watch a livestream of the podcast every Friday at 8:00 pm EST at https://www.twitch.tv/genepoolvarietyhour! Sean also streams old guys gaming after the podcast starting at 10:00pm after the podcast stream.  Hope to see you there! Oh, and we know all the Twitters!
Gene Pool Variety Hour on Twitter at @GPVarietyHour...
Sean:
Connor: