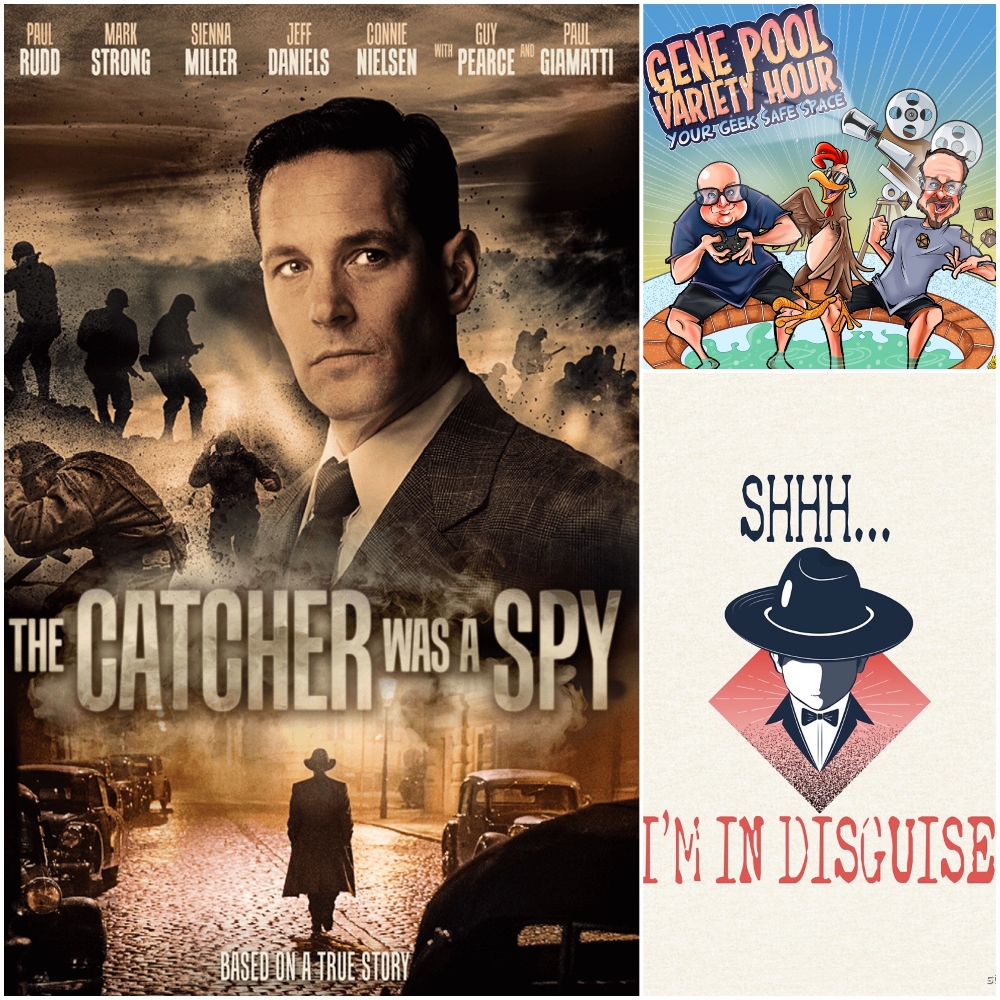 Check out our recorded livestreams over at https://youtube.com/channel/UCIio-XgcbsKcdPRaljufXYQ!
Welcome to Episode 52: Secret Agent Man!
This week's Geek Question of the Day is: If you became a secret agent/spy, what strategy would you use to hide your identity while under cover? 
In our Roll for Credits segment, we review the fascinating 2018 Spy biopic, The Catcher Was A Spy, Starring Paul Rudd, Jeff Daniels, Mark Strong, Guy Pearce, and Paul Giamatti! I love movie plots that are so outlandish to almost be unbelievable... but are TRUE. You're not gonna believe this Moe Berg guy...
And as always, geekery, video games, and chickens.  
Thanks for listening, and hit us up on Twitter for your thoughts on the episode! Come watch a livestream of the podcast every Friday at 8:00 pm EST at https://www.twitch.tv/genepoolvarietyhour! Sean also streams old guys gaming after the podcast starting at 10:00pm after the podcast stream.  Hope to see you there! Oh, and we know all the Twitters!
Gene Pool Variety Hour on Twitter at @GPVarietyHour...
Sean:
Connor: