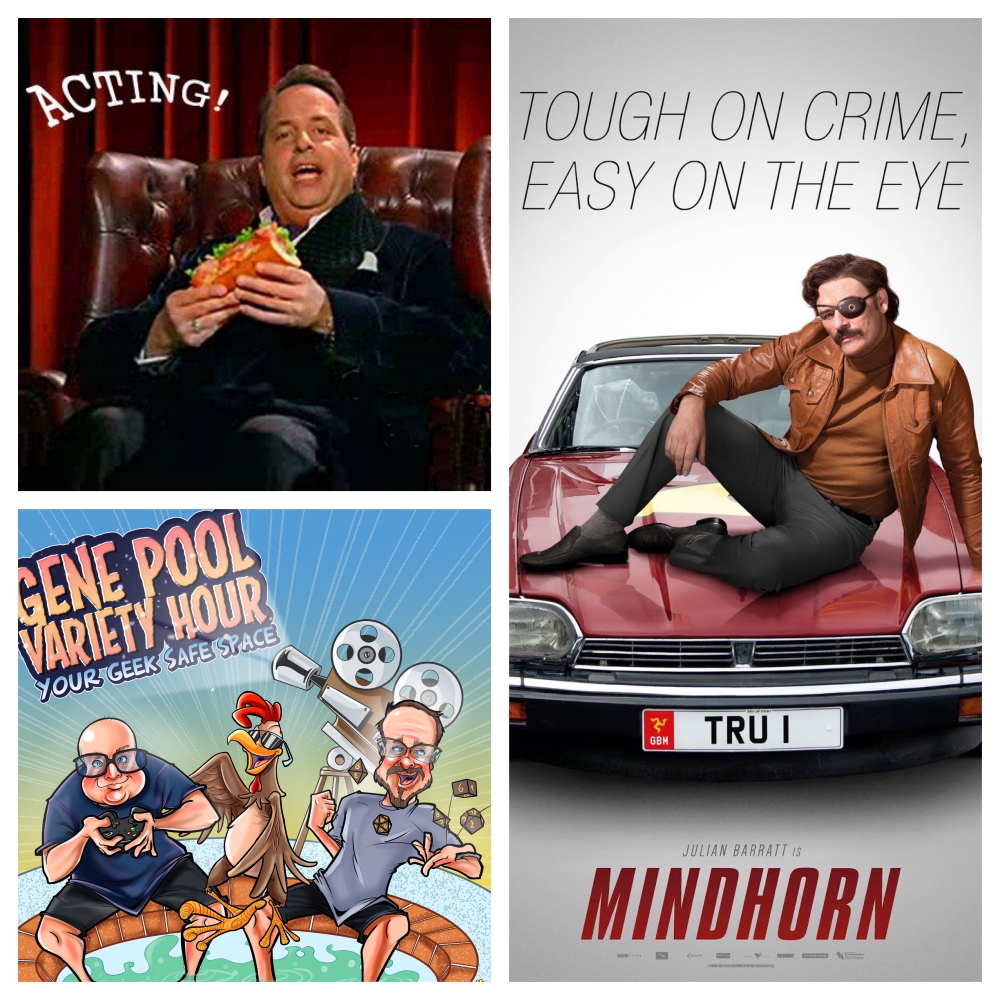 Welcome to Episode 34!
Check out the recorded livestream too over at https://youtu.be/8tzLkBUBP7U!
In this episode:
Start off with more and more Destiny 2. I got Connor hooked!
In our Geek Question of the Day, we ponder actor legacies.  What makes an actor's legacy more? The number of films he/she has over their career, or the impact of the roles they do have? Basically it comes down to an exploration of Quantity vs Quality! What say YOU?
We also review 2016's Mindhorn, a bad movie about bad actors trying to escape their bad lives. Woof!
And oh my goodness at the chicken chasing we did. Sorry, not sorry!
Thanks for listening, and hit us up on twitter for your thoughts on the episode! Come watch a livestream of the podcast every Friday 8:00 pm EST at https://www.twitch.tv/genepoolpodcast! Hope to see you there! Oh, and we know all the Twitters!
Gene Pool Variety Hour on Twitter at @GPVarietyHour...
Sean:
Connor: