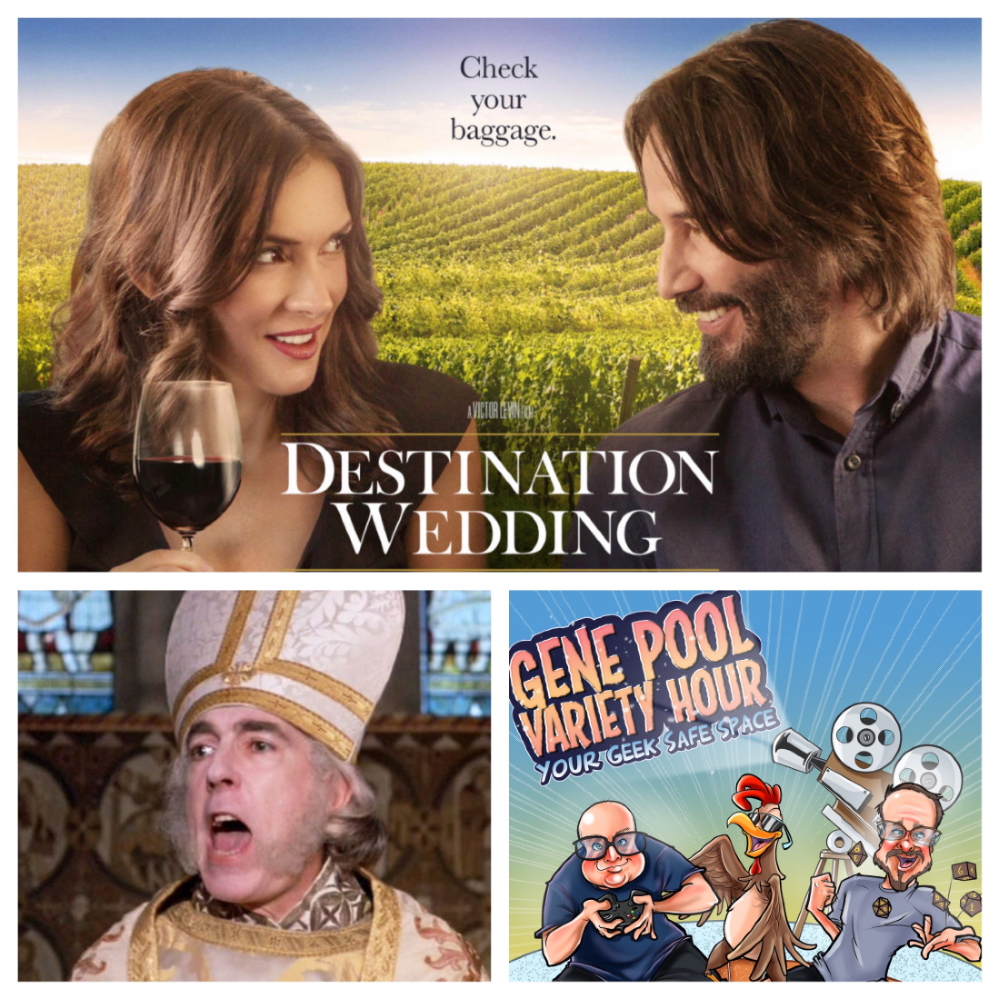 Welcome to Episode 33... on time this time!
Check out the recorded livestream too over at https://youtu.be/g6xr3Nn8lOc!
In this episode:
Sean starts off thanking all of the people that attended his charity stream on Veterans Day to benefit 22kill.com and their efforts to have a positive impact on military suicides. Fun was had by all and, most importantly, $500 was raised for a great organization!
We review the 2018 romantic comedy, Destination Wedding, starring Keanu Reaves and Wynona Ryder. How can you have a romantic comedy with characters that are the most negative, pessimistic, and horrible human beings to walk on the planet? Well, come listen to see how they pull it off!
In our Geek Question of the Day, we ponder we discuss our favorite weapons! Who are the three fictional characters you would invite to your own wedding and what role would they fill in the ceremony?  Who would YOU invite?
Destiny 2 talk, chicken chasing, and more!
Thanks for listening, and hit us up on twitter for your thoughts on the episode! Come watch a livestream of the podcast every Friday 8:00 pm EST at https://www.twitch.tv/genepoolpodcast! Hope to see you there! Oh, and we know all the Twitters!
Gene Pool Variety Hour on Twitter at @GPVarietyHour...
Sean:
Connor: