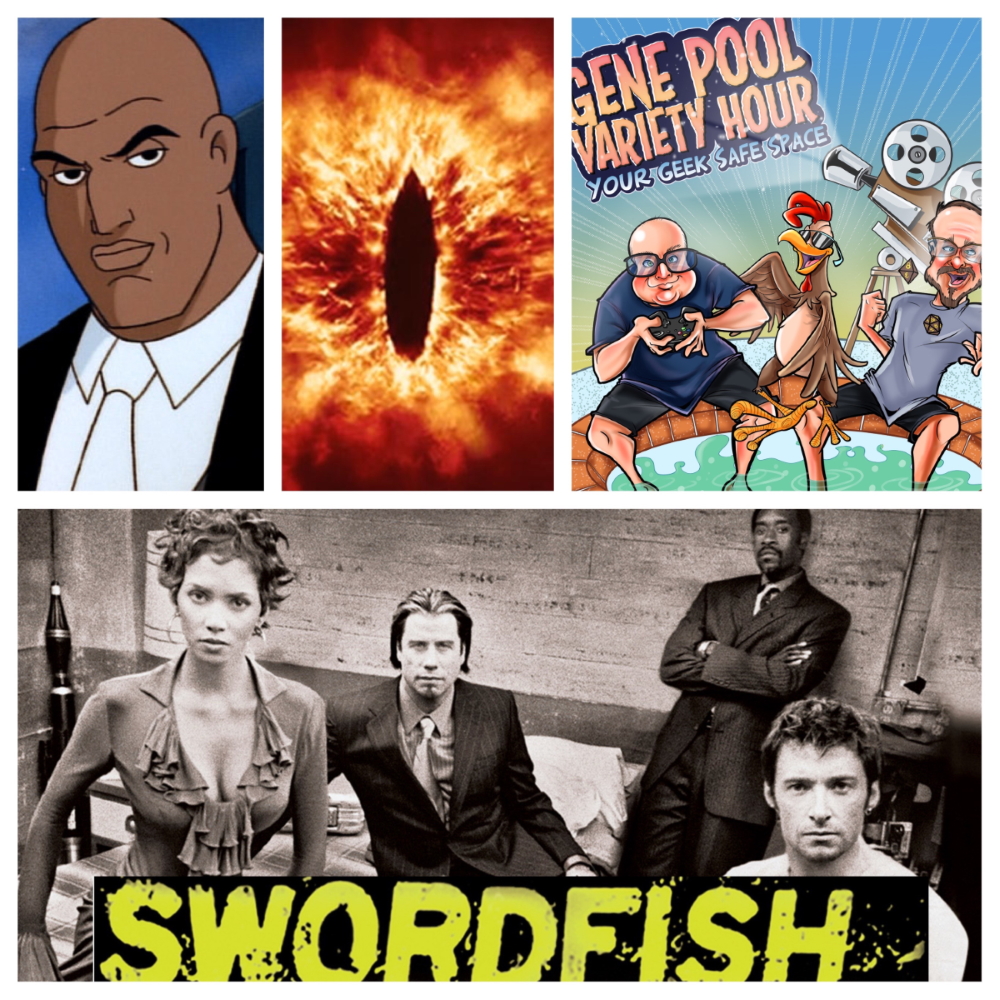 Welcome to Episode 30! 
Check out the recorded livestream at https://youtu.be/641aqlyhDqc!
The episode starts out on a somber note as Sean opens with the heavy week he has had and a discussion of the high rate of suicides in the military.
But moving on to a lighter note... In this episode:
In our Roll for Credits segment, we review the 2001 computer-hacking, shadow government scheming, action movie Swordfish starring Travolta, Jackman, and Berry! Your typical over the top sequences, with standard action and sub-standard acting! Enjoy!
In our Geek Question of the Day, we ponder we discuss our favorite geek vehicles! Which supervillian out there is the best and most powerful if you were to remove any and all ethics and negated the whole unwritten "supervillians always lose" rule? The answers are not what you would think they would be!
More video game talk!
And LOTS and LOTS of chickens were chased!
Thanks for listening, and hit us up on twitter for your thoughts on the episode! Come watch a livestream of the podcast every Friday 8:00 pm EST at https://www.twitch.tv/genepoolpodcast! Hope to see you there! Oh, and we know all the Twitters!
Gene Pool Variety Hour on Twitter at @GPVarietyHour...
Sean:
Connor: