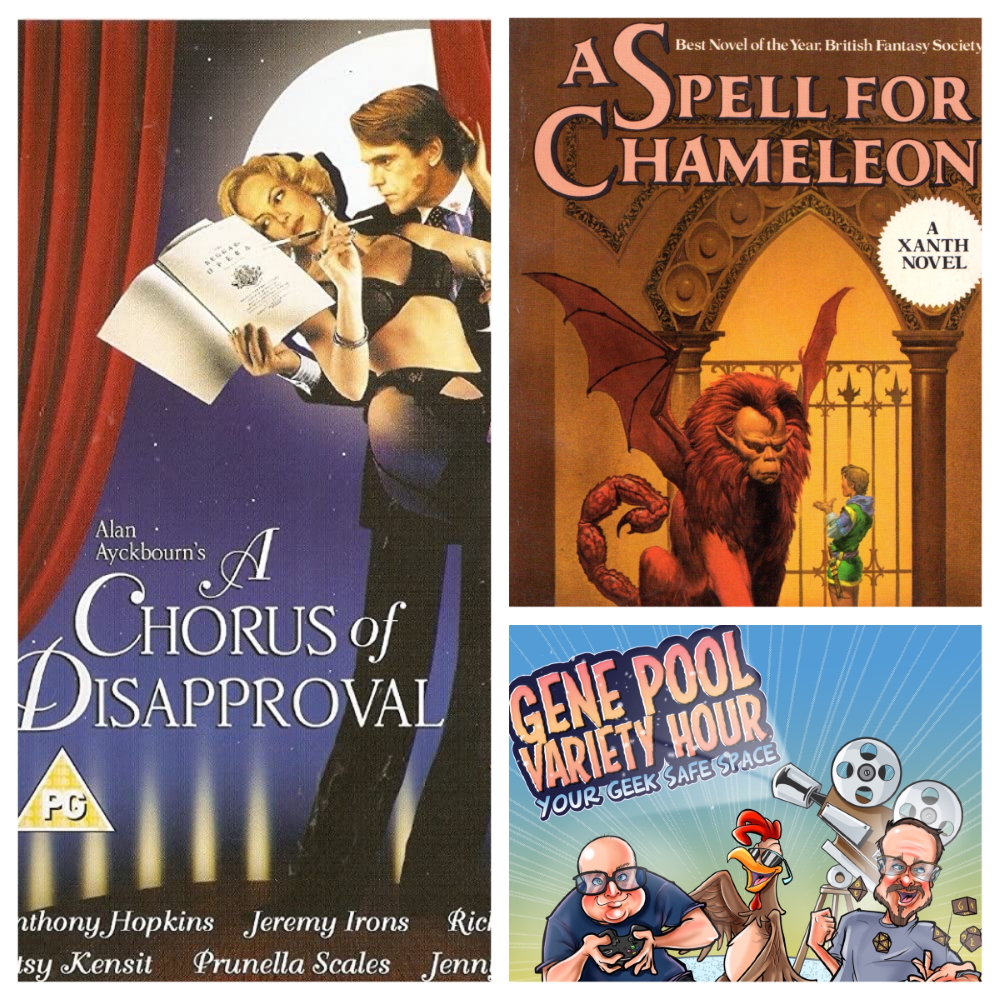 Welcome to Episode 29! 
Check out the recorded livestream at https://youtu.be/0xb2BqPev3k
In this episode:
In our Roll for Credits segment, we review the 1989 "comedy musical" A Chorus of Disapproval starring Anthony Hopkins and Jeremy Irons. With those two powerhouses, you'd think it would be great right? Sorry, but A Chorus of Disapproval is probably the most appropriate movie title I have heard in a while! Come check out what is good.... and everything that is bad.... about this thing.
In our Geek Question of the Day, we ponder we discuss our favorite geek vehicles! If you could live in any fictional world from one of your favorite book or movie series, where would it be and why? The answers are not what you would think they would be!
Fight through audio issue after audio issue... and for the most part win?
And chickens!
Thanks for listening, and hit us up on twitter for your thoughts on the episode! Come watch a livestream of the podcast every Friday 8:00 pm EST at https://www.twitch.tv/genepoolpodcast! Hope to see you there! Oh, and we know all the Twitters!
Gene Pool Variety Hour on Twitter at @GPVarietyHour...
Sean:
Connor: