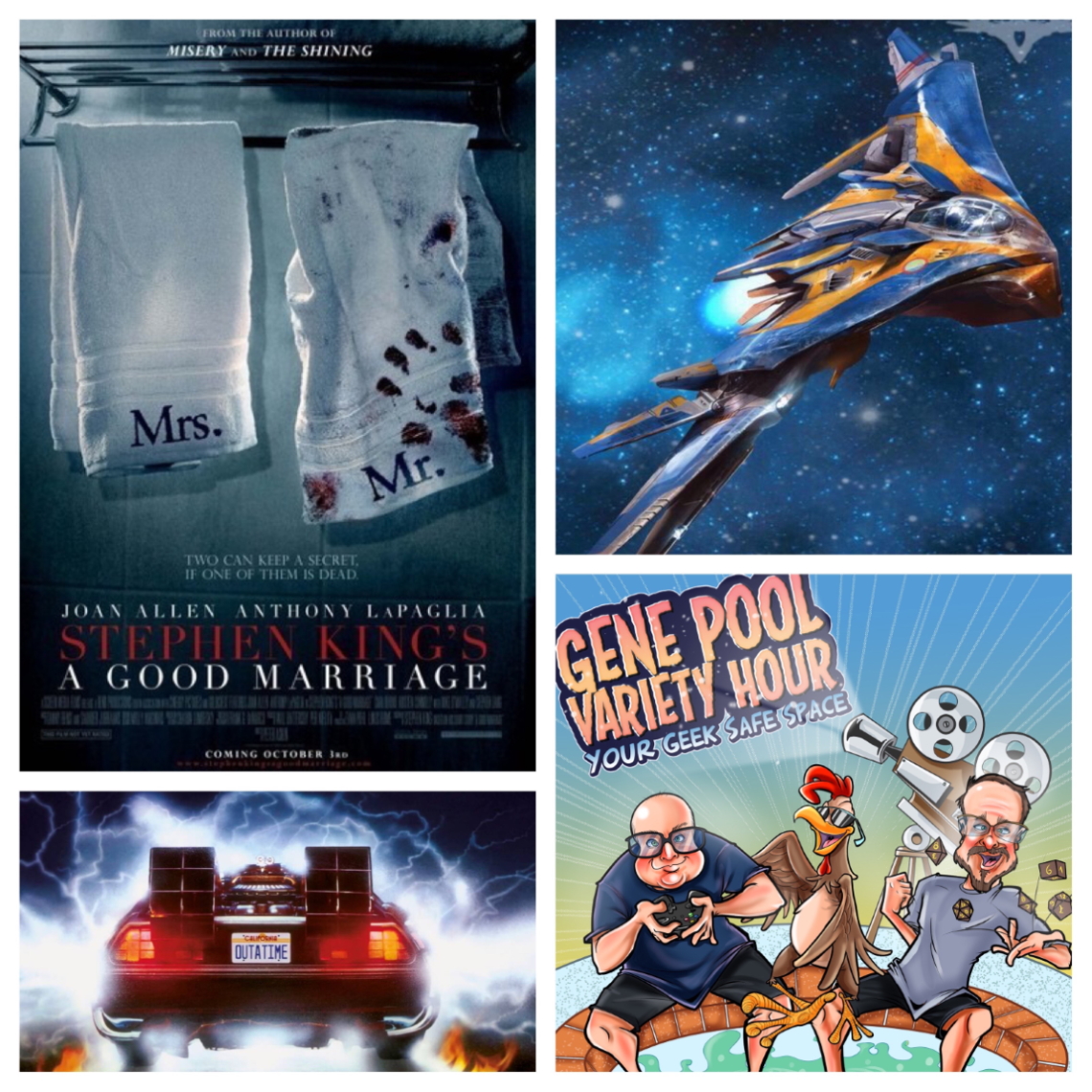 Welcome to Episode 28! 
Check out the recorded livestream at https://youtu.be/OJiCKv4GDSQ
In this episode:
In our Roll for Credits segment, we review the 2014 movie A Good Marriage based on Stephen King's novella. In fact, this is only the second time that Stephen King himself adapted his work into a screenplay. What would you do if you found out that your spouse was a serial killer... AND your spouses KNOWS that you know? Not your typical Stephen King horror, but definitely tense! 
In our Geek Question of the Day, we ponder we discuss our favorite geek vehicles! If you could have any vehicle in nerd culture, which one would you want and why?
We discuss DragonCon's virtual Con this year, and Sean's first time as a panelist!
And chickens!
Thanks for listening, and hit us up on twitter for your thoughts on the episode! Come watch a livestream of the podcast every other Friday 8:00 pm EST at https://www.twitch.tv/genepoolpodcast! Hope to see you there! Oh, and we know all the Twitters!
Gene Pool Variety Hour on Twitter at @GPVarietyHour...
Sean:
Connor: