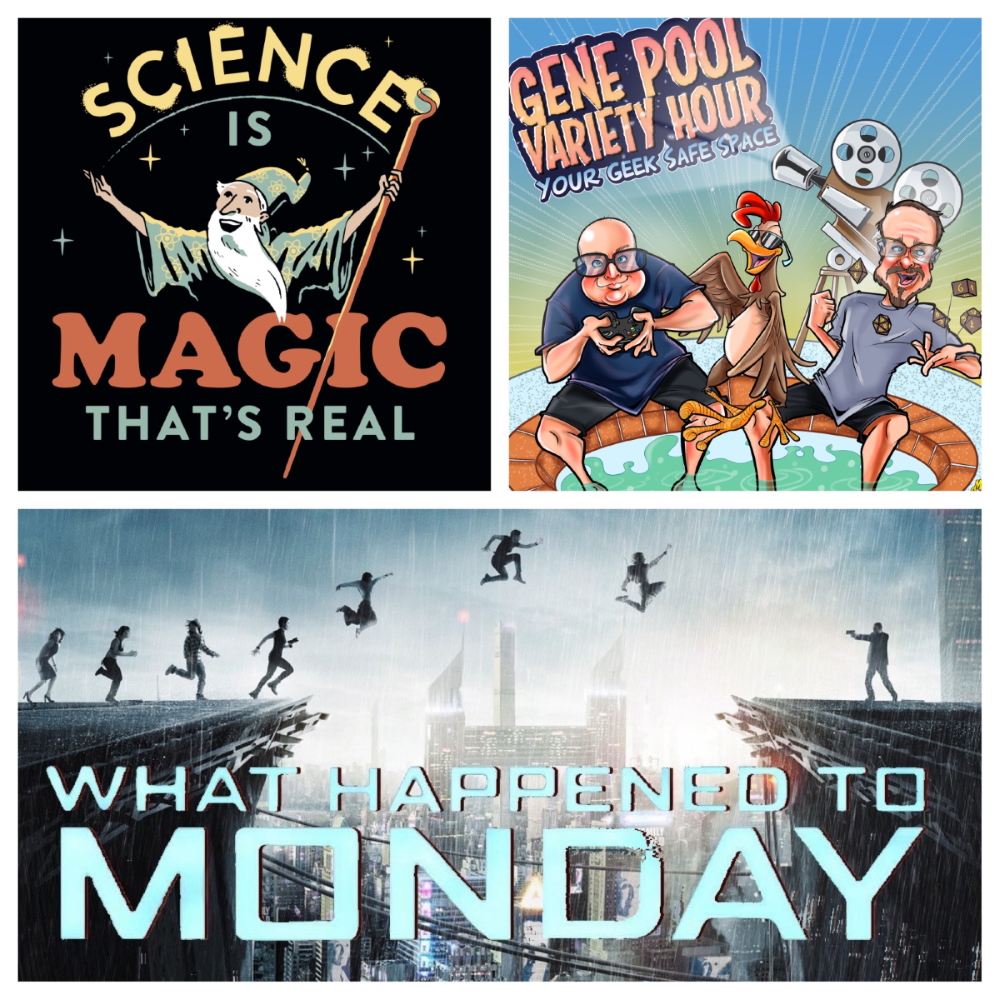 Welcome to Episode 27! 
Check out the recorded livestream at https://www.youtube.com/watch?v=iH3h3Kv0KDM
In this episode:
In our Roll for Credits segment, we review the 2017 near-future sci-fi thriller What Happened to Monday! Noomi Rapace plays identical septuplets. What do they do when one of them disappears? Check out our opinion on this below-the-radar well-done action thriller! 
In our Geek Question of the Day, we ponder Clarke's Third Law of New Science - "Any sufficiently advanced technology is indistinguishable from magic" - and look to possible "science magic" in history!
Destiny 2! Umbrella Academy! Sound problems!
And chickens!
Thanks for listening, and hit us up on twitter for your thoughts on the episode! Come watch a livestream of the podcast every other Friday 8:00 pm EST at https://www.twitch.tv/genepoolpodcast! Hope to see you there! Oh, and we know all the Twitters!
Gene Pool Variety Hour on Twitter at @GPVarietyHour...
Sean:
Connor: