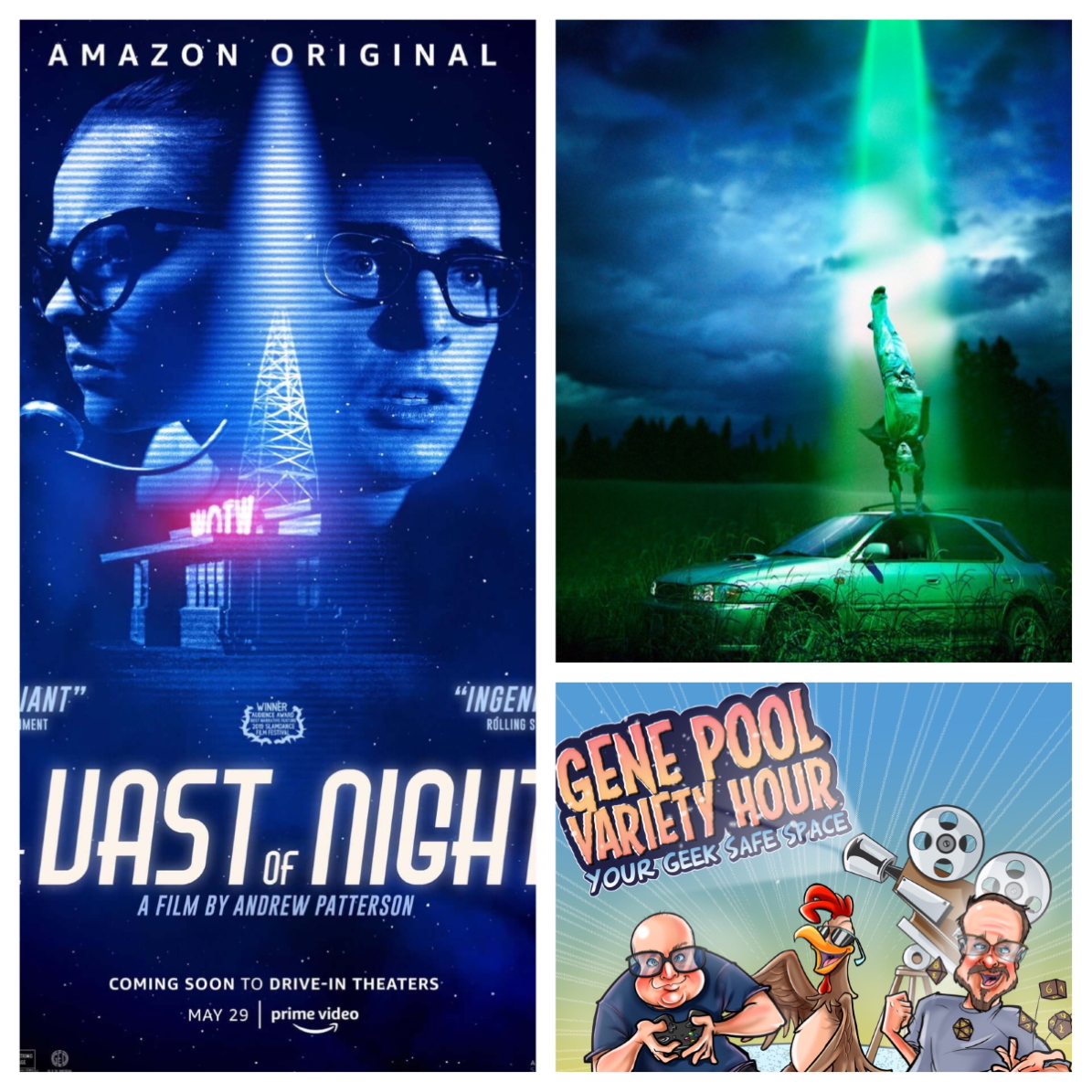 Welcome to Episode 26! 
Check out the recorded livestream at https://youtu.be/XaBdnNSF7Lo
In this episode:
In our Roll for Credits segment, we review the 2019 movie The Vast of Nigh, an old throwback alien mystery in the style of Twilight Zone or 50's sci-fi movies. In short, we loved it! Come see why! 
Our Geek Question of the Day: If you were abducted by aliens never to return, but could take one item with you, what would it be? Vastly different answers, ranging from the geeky to serious!
Connor's adventures in Ohio continue!
And chickens!
Thanks for listening, and hit us up on twitter for your thoughts on the episode! Come watch a livestream of the podcast every other Friday 08:00pm EST at https://www.twitch.tv/genepoolpodcast! Hope to see you there! Oh, and we know all the Twitters!
Gene Pool Variety Hour on Twitter at @GPVarietyHour...
Sean:
Connor: