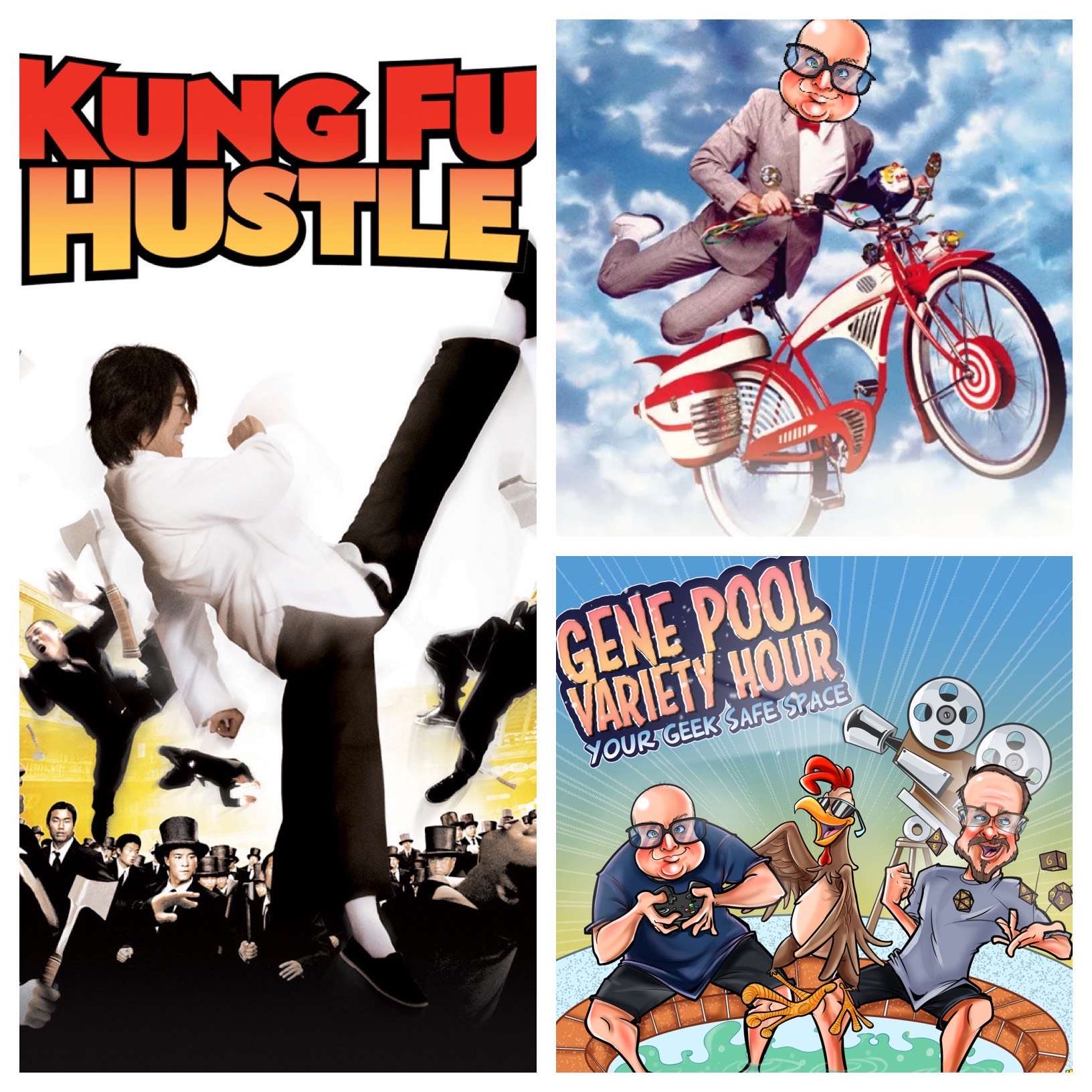 Welcome to Episode 25! 
Check out the recorded livestream at https://www.youtube.com/watch?v=0Nkl4RZ_Giw!
 In this episode:
In our Roll for Credits segment, we go back and watch a great movie that didn't get enough play to *quite* make it to cult status, but close enough... the 2004 martial arts/comedy/cartoony movie Kung Fu Hustle! I had forgotten how good it was, and Connor laughed most of the way through it! Come hear our thoughts on the movie and whether or not you should give it a watch!
Our Geek Question of the Day: If you were the master of your own martial arts style, what would it be called and what would the signature move be? Of course, Connor does better at this question than I do... so much more creative than I!
Connor has big and great news about a new development in his life that is going to change things forever! What could it be?!
And chickens!
Thanks for listening, and hit us up on twitter for your thoughts on the episode! Come watch a livestream of the podcast every other Monday at 9pm EST at https://www.twitch.tv/genepoolpodcast! Hope to see you there! Oh, and we know all the Twitters! Gene Pool Variety Hour on Twitter at @GPVarietyHour...
Sean:
Connor: